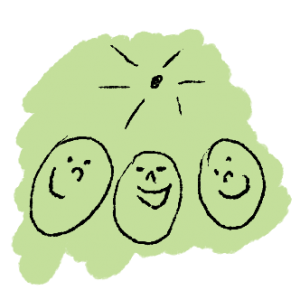 Vision visualisation
While prototyping you'll need to keep your focus. What was your intention, spark, vision? A movement from ego to eco?
The drawing can be used everywhere, for ever and multiplied endlessly.
Plan:
1 – we'll have half a short skype conversation, you tell me your sparkle,
2 – I'll sketch, show the sketches to you and you choose the best one,
3 – after the conversation I'll finish your drawing and sent is to you,
4 – you use it in your prototyping proces!